Air China Limited, referred to as "Air China".
The corporate logo of Air China depicts a phoenix, a legendary bird worshipped by the nation since ancient times and as a symbol of luck and happiness. Phoenix symbolizes a spirit. The core of the "Phoenix Spirit" is the will to "serve the world, lead and move forward to higher goals." "Satisfying customer needs" is our ethos and one that we consistently uphold through the attentive and reassuring service we provide to you.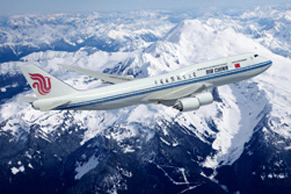 Carrying China, Connecting the World
Air China, a member of the world's largest airline alliance, Star Alliance, is selected as an official partner for the Beijing 2022 Olympic and Paralympic Winter Games. We have developed a global route network with other Star Alliance members to help you travel the world swiftly and smoothly.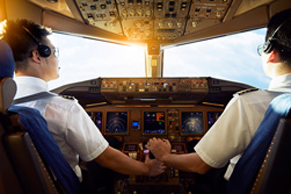 A highly professional team
Air China has a team of professional pilots and flight attendants with excellent skills, precise work methods and good service delivery. The team has set 2 world-class flight safety records: completed a successful polar flight and created a miraculous 57-year safe flight record (beginning in 1965) on the Chengdu - Lhasa route, which was once regarded as a "restricted air zone" by the international civil aviation industry due to its universally acknowledged degree of flight difficulty.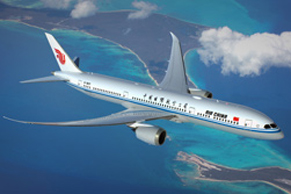 A worldwide extensive route network
As of December 31, 2021 Air China (including its holding company) owns a total of 746 aircrafts of various types, mainly by Boeing and Airbus, with an average lifespan of 8.23 years. The company's passenger routes have expanded to 672, Through its collaboration with other Star Alliance member airlines, the company's route network has further extended to 1300 destinations in 195 countries.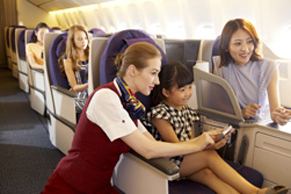 PhoenixMiles Frequent Flyer Programme
Air China is committed to providing passengers with the "4 Cs" service: Credibility, Convenience, Comfort and Choice. By integrating frequent flyer members of several shareholding brands, we are unified into one "PhoenixMiles" brand.Become a Phoenix Miles member!

Scan the QR code to
download the Air China app now