Step 1
Retrieve your booking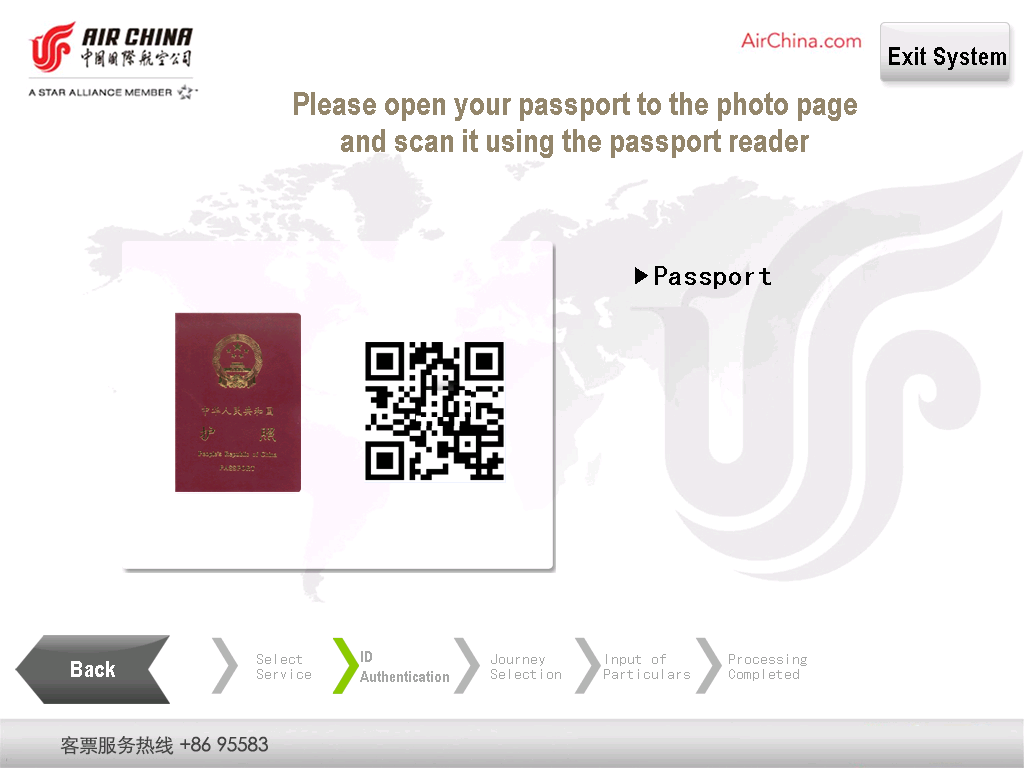 Step 2
Select your flight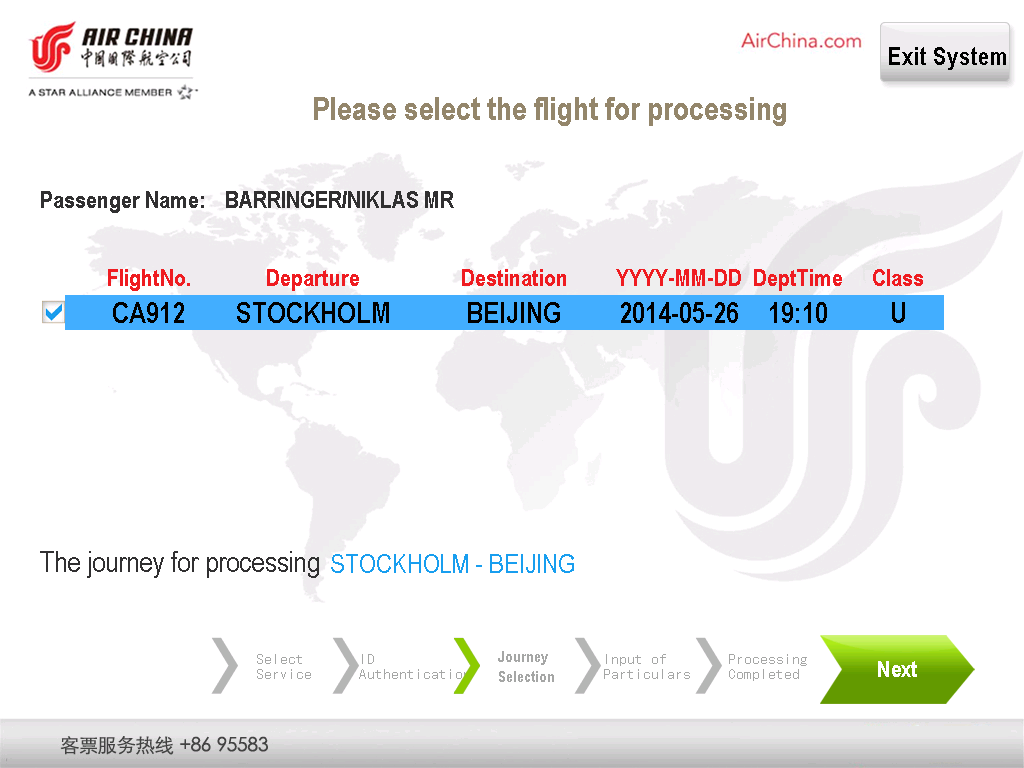 Step 3
Select your preferred seat from the seat map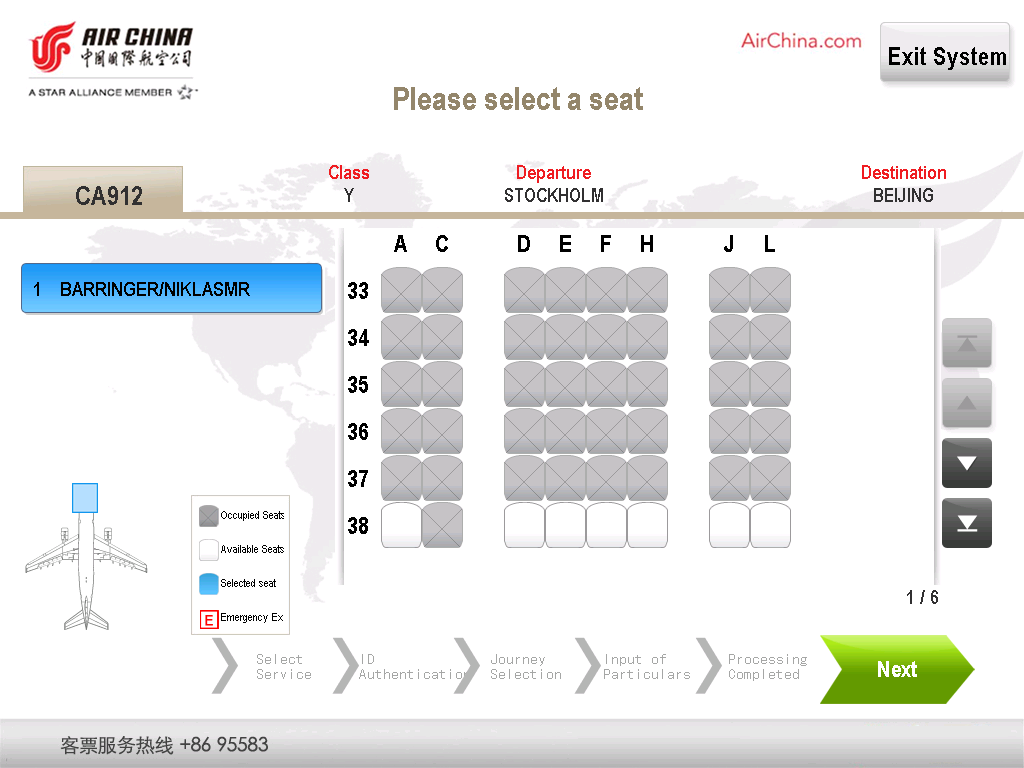 Step 4
Print your boarding pass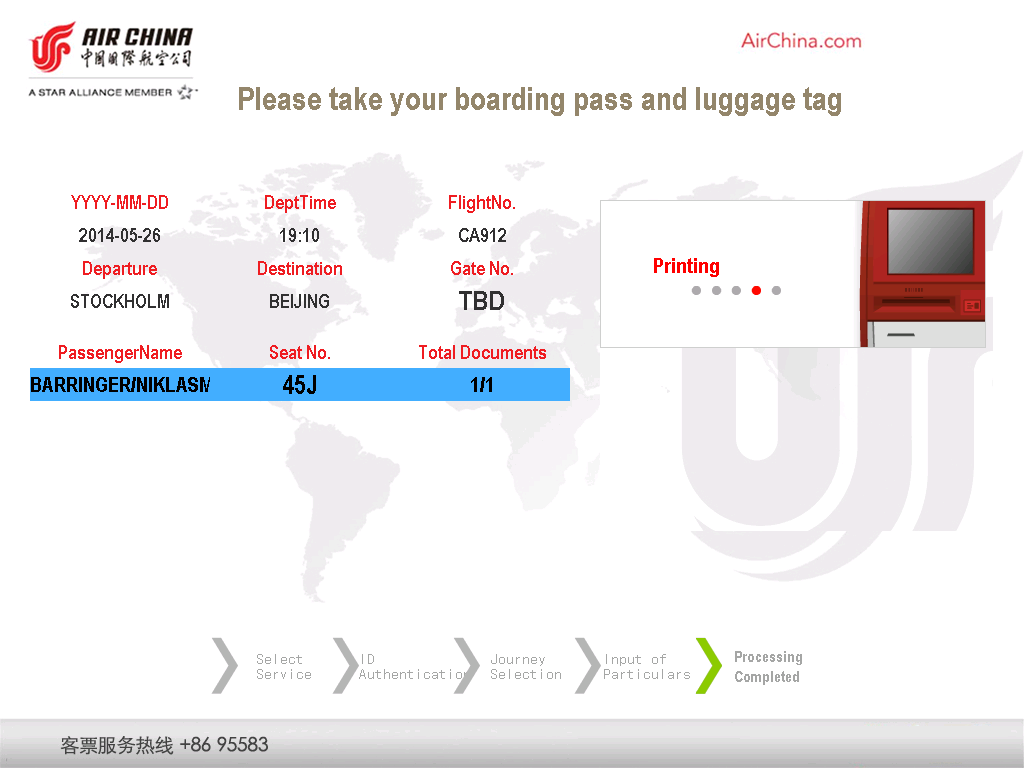 Your reservation can be retrieved at the airport self-service check-in device in ONE of the following ways:
1. Scanning your ID card
2. Scanning your passport
3. Inputting your ticket number or reservation reference number
Note: Immigration authorities of selected countries require passport information to be collected at the time of check-in.